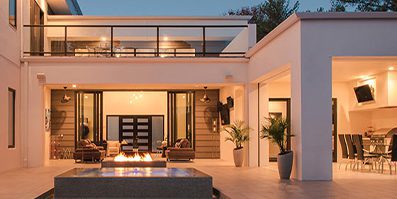 Home Automation Systems and Devices
Using voice control, automation, and remote control, smart home devices allow you to optimize and control your appliances and electronics even from thousands of miles away. Gone are the days of leaving for work wondering if you left the door unlocked or arriving home from a two-week vacation to discover that the air conditioner has been running the whole time.
Many techniques used in building automation such as light/appliance and climate control, control of doors and windows/blinds, security and surveillance systems, etc. are used in home automation. Additional functions can include the control of multi-room audio and video entertainment systems, automatic plant watering and pet feeding, automatic scenes for dinners and parties, and a more user-friendly control interface. When home automation is installed during construction of a new home, usually control wires are added before the interior walls are installed. These control wires run to a controller, which will then control the environment. These wires and the systems that manage them are called Structured Wiring.
Our cable infrastructures create a complete network for both wireless and hardwired technology, allowing you total wireless network roaming and data access with no
connection losses.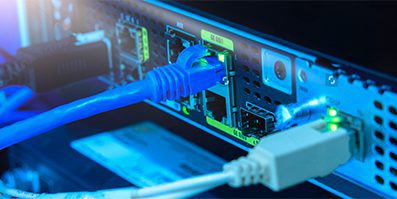 Multipurpose viewing rooms, media rooms, and custom designed home theaters the possibilities are endless. A home theater is one of the most impressive and convenient ways to enjoy movies, gaming and streaming.
Integrate your smart lighting with a combination of optimization through automation. Easily program your lights to automatically switch on at specific times of the day or depending on the amount of sunlight. This is great for outdoor lights, pool lights, hallway lights etc.
Motorized shades & drapery help optimize daylight in your home by reducing heating and cooling costs while making the space more comfortable. The perfect complement to light and shade control, temperature control gives you the ability to adjust heating and cooling systems any time of day – even while you're away from home. We also offer a variety of single room solutions to further increase your home's energy efficiency with automated shades.
Home automation enables easy control of heating/cooling for each room in your home independently, as well as intelligent schedules and remote access from anywhere in the world. Heating and cooling systems are designed for optimum efficiency to reduce household costs and minimise environmental impacts.
We can also integrate fire pits, gas fires, swimming pools, saunas, wine cellars and more into your home control system to ensure the perfect temperature is always maintained.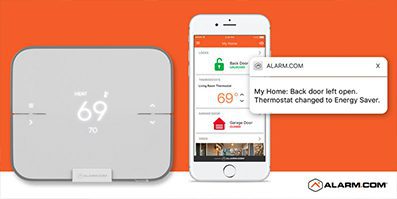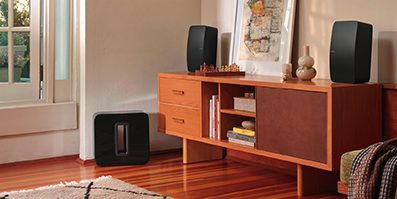 Distributed Audio & Video
Multi room systems can be controlled independently and provide entertainment for every room in your home enabling flawless streaming from a central hub.
Security and Surveillance
If your security needs require a basic burglar alarm system, an advanced surveillance system, card access entry, or a combination of security services, we can provide the system to meet those needs.  Home security matters, you can view CCTV cameras anywhere, and with the introduction of facial recognition the camera learns regular faces and who isn't. Now you can receive instance alerts when your alarm have been activated or deactivated